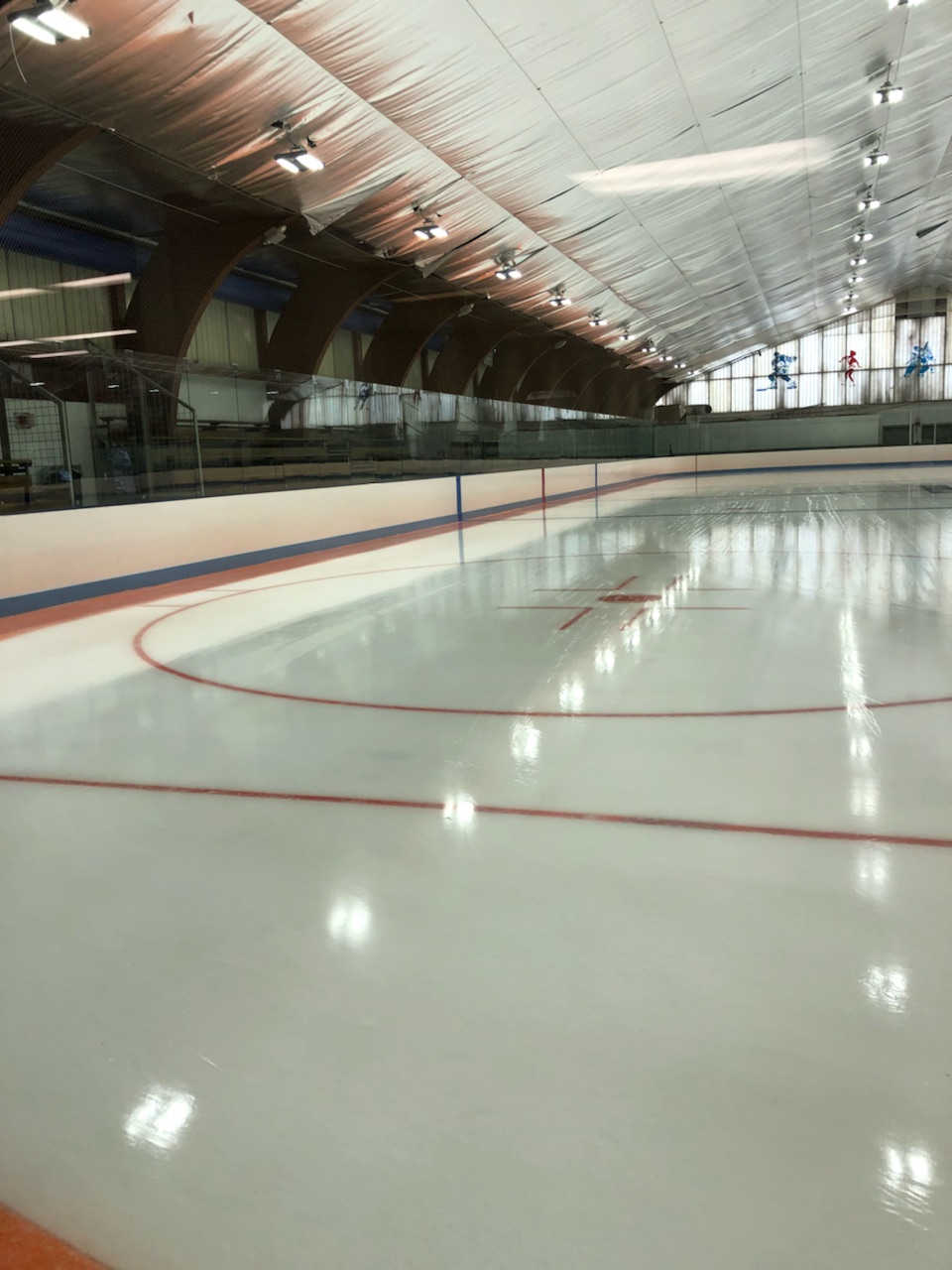 FMC recently installed new REALice systems into five arenas! Check out the article by REALice below to hear what they had to say.
Facility Management Corporation (FMC Ice Sports) of Pembroke, MA has purchased and installed five more REALice systems for five separate facilities it manages on behalf of the State of
Massachusetts' Department of Conservation & Recreation (DCR). This brings to seven the number of DCR-owned and FMC Ice Sports-managed arenas using REALice's cold water resurfacing technology. The five installations were installed as part of FMC's summer maintenance projects and all were in place for the start of the 2018-19 hockey season.
INCENTIVES FROM UTILITIES
As expected, the REALice installation at all five rinks are eligible for utility incentives because of the energy savings that come from being able to use cold water to resurface the ice instead of hot. The technology behind REALice was approved by the Massachusetts Technology Assessment Committee (MTAC) in 2017 and Cypress, Ltd., the technology transfer partner in the USA made the applications on behalf of the customer. FMC has received pre-approval from three different utilities that service these five arenas for incentives that range from 50% to 58% of the cost. Eversource, Berkshire Gas and Columbia Gas of Massachusetts have all committed money in this second wave of purchases.
The five facilities are Hetland Arena – New Bedford; Simoni Ice Rink – Cambridge, Collins-Moylan Memorial Rink – Greenfield; John A. Armstrong Memorial Rink – Plymouth and Ray Smead Memorial Rink – Springfield. The Burlington Ice Palace in Burlington and William L. Chase Arena in Natick arenas installed REALice in December, 2017, also receiving utility incentives for the installs.
Robert McBride, the President of FMC, says that at the beginning, he was skeptical the REALice technology would work.
"I was a skeptic, but the proof is in the pudding," says McBride, who is also the President of the Board of Directors of the Ice Skating Institute. "We were pleased enough with the ice quality and the energy savings at those rinks to move forward with these next five installations. That number may grow to 13 in 2018 depending on further support from the utilities."
Tom Smolarek, the Managing Director of Cypress, Ltd., REALice's partner in the US, says the FMC repeat order is an important signal.
"This FMC order will act as a beacon to other ice arenas," Smolarek says. "FMC is one of the largest private arena operators in America, and getting repeat business for our cold water resurfacing technology — especially in this quantity — proves to the doubters that REALice saves energy and makes great ice."
To date, Cypress has secured over a $225,000 in incentives for customers in Massachusetts.
---
For more information or to read more, click here.